As you might imagine we listen to a lot of music around the Moniker shop while we're building your guitars and basses. However, it's not often that we can all agree on what to play over the stereo. Lord Huron is one of those rare bands that we can all agree on. That's why we were thrilled to get the chance to build a bass for Lord Huron's Miguel Briseno (bass/keys/percussion).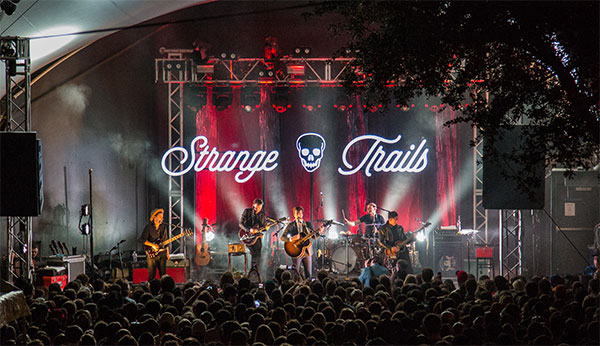 The opportunity came about because Miguel was looking for a short scale version of our Dixie bass. A short scale bass has a shorter distance between the bridge and the nut as well as a smaller distance between frets. He went on to design a semi-hollow body with a brown stain and black burst with custom text down the back of the neck.


We caught up with Miguel at Austin's famed venue Stubb's during their recent tour stop and he's loving the comfort and playability of his semi-hollow Dixie bass. A few nights later he played it on Conan for the band's performance of "Fool For Love." Click here to watch.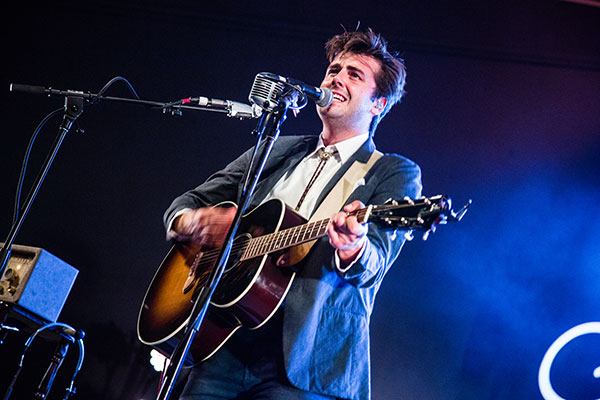 Stay tuned while we prepare to add short scale basses to the Moniker lineup of customizable guitars. In the meantime, we're happy to get a short scale bass started for you if you give us a call (512-843-2991) or email us at info@monikerguitars.com
Briseno showed his diverse musical taste post-show with a DJ set at Stubbs Indoors.