At Moniker, we offer hundreds of different hardware components including bridges, pickups, tuners, knobs and more from several different brands. Many of the parts that we use over and over again are kept in-house but some of the more specialty parts are ordered as needed. Most of our partners can supply us with everything we need to make your guitar in just a few days.
Once the parts arrive, we pull them into a tray with your name on it. This tray will later be given to one of our luthiers to be used in assembling the guitar.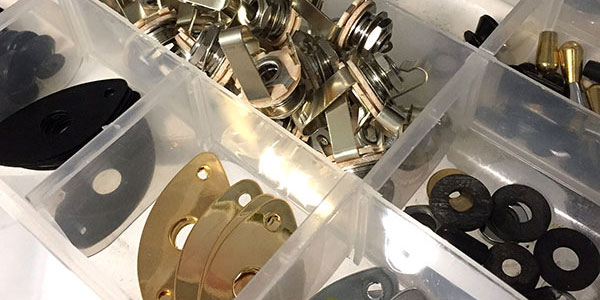 Each of the parts that we offer through our guitar configurator have been tested on our guitars to make sure they work with any of the other parts you can select on our site.
So now that we have all the parts, what's next? From here, the guitar body will be glued up and prepped for the CNC machine.
Click here to go to the glue-up step.